Our Vision
A proactive and engaged dairy calf and veal industry in Ontario.
Our Mission
Veal Farmers of Ontario provides leadership to promote industry growth and viability through collaboration, innovation, marketing and education.
About Veal Farmers of Ontario
On April 1, 2015, Veal Farmers of Ontario (VFO) came into force as a regulated marketing board under Regulation 272/14 and Regulation 58/15 of the Farm Products Marketing Act. VFO is responsible for collecting licence fees (also known as check-off) in the amount of $5.50/head on veal cattle. This change was reflected in Regulation 54 of the Beef Cattle Marketing Act (BCMA) which states that cattle sold for the production of milk, and now veal as described below, are exempt from licence fees under the BCMA.
On January 1, 2021, the definition of "veal cattle" was amended to include:
a) Male calves or freemartin female calves of any dairy breed or dairy crossbreed, each weighing no more than 150 lbs. (68 kg)
b) Intact male calves of any dairy breed or dairy crossbreed, each weighing no more than 450 lbs. (204.1 kg)
c) Calves of any breed, each weighing no more than 769 lbs. (348.8 kg), that are to be sold for harvest at an auction or through a livestock dealer
d) Calves of any breed that are sold for harvest to a processor to be processed into a veal carcass within the meaning of section 304 of the Safe Foods for Canadians Regulations (Canada)
Prior to the amendments coming into effect, veal cattle sold in sales barns on a live weight basis would have had the Beef Farmers of Ontario (BFO) check-off applied. The change on January 1, 2021 also provides that the licence fees collected by the auction markets or livestock dealers on live veal cattle will be re-directed to VFO rather than remitted to BFO.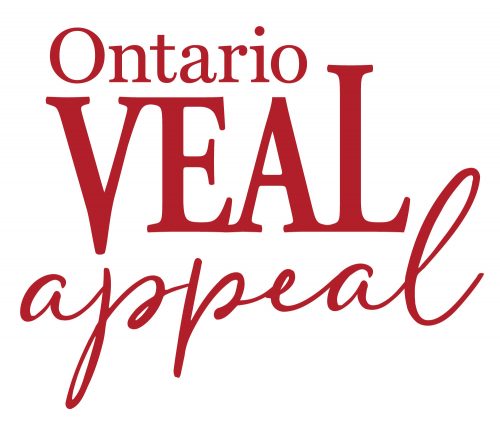 Visit our consumer website for veal recipes created by some of Ontario's top chefs & grilling gurus, cooking tips, nutritional information and much more!
Ontario Veal Appeal

Calfcare.ca, brought to you by Veal Farmers of Ontario, is a toolbox for farmers and industry professionals navigating challenges with calf health, welfare and nutrition. Our goal is to continuously improve the care of all dairy calves.
CalfCare.ca